Elicia Rozic
October 28, 2022
Elicia Rozic is the Great People Development Manager and DEIA Engagement Champion for UCSF Campus Life Services, Development &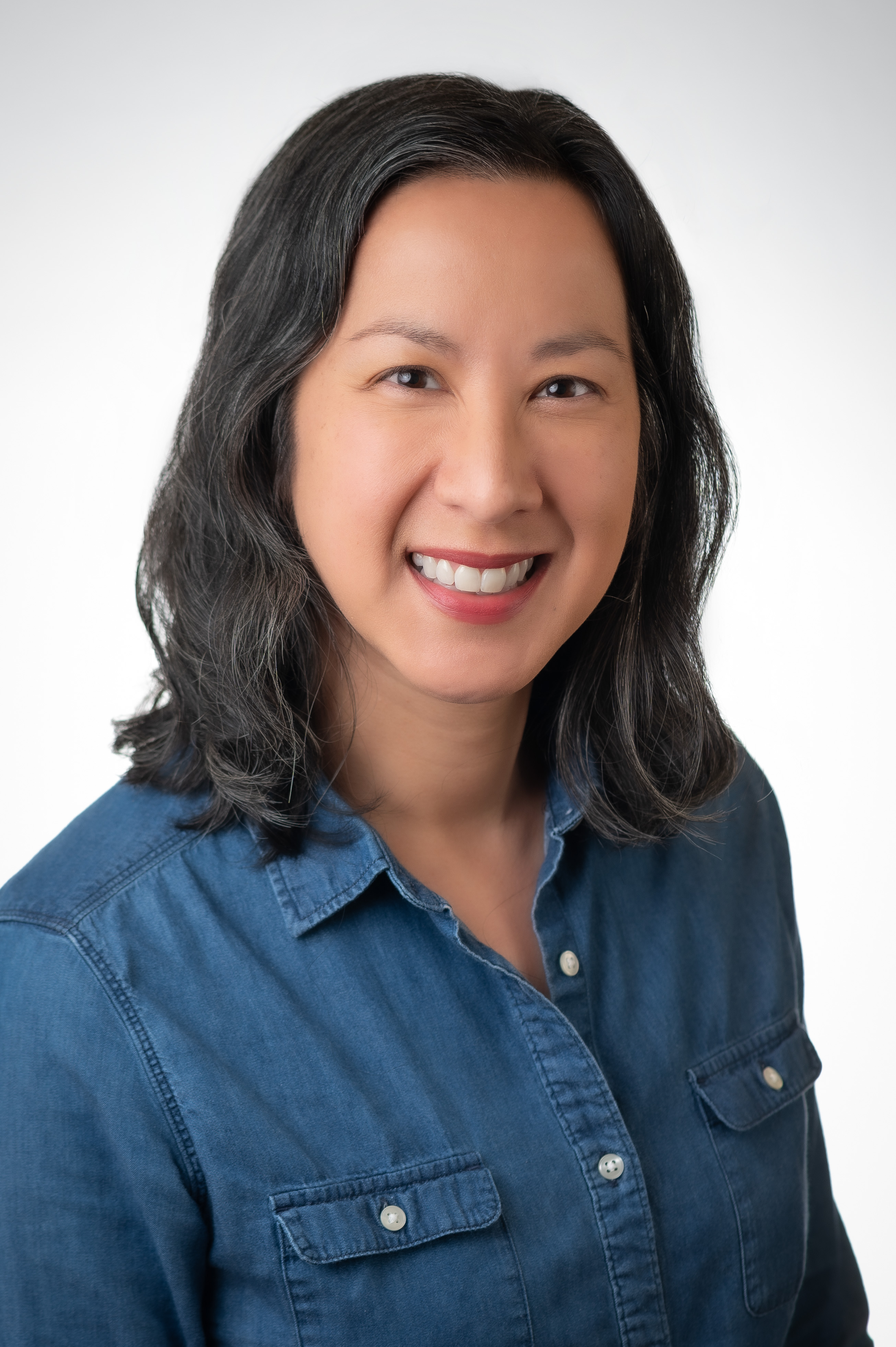 Training.  Her role is to ensure that the people of CLS can be their best selves professionally and personally and that they have the support to reach their potential. "Great People Development" is in her title, after all! Elicia provides programs and resources to benefit Campus Life Services staff on career and professional development; staff engagement; leadership development; CLS new employee orientation; mandatory and optional trainings; and Diversity, Equity, Inclusion, Accessibility and Anti-Racism (DEIA-AR).  She has been with UCSF since May 2017 and has been a member of AMP since starting her career at UCSF.
Since becoming an AMP member, Elicia has attended most of the AMP Leadership Series talks. She appreciates the willingness and openness of the leaders to share their career journeys and candid advice. Elicia shared that she has also benefitted from past conferences, the various professional development and wellness offerings, and social events -- like BINGO! Elicia said the members of AMP are incredible and the built-in network that AMP provides is invaluable, and making connections with engaging and inspiring colleagues is another perk of being a member of AMP! 
Aside from AMP, Elicia is collaborating with Marketing by CLS on the I AM Campaign. The campaign aims to increase the knowledge of CLS staff differences and unique identities. It features CLS's diverse staff and what makes them who they are. The aim is to create trust, a culture of conversation, strong collaborations, and everlasting connections. This is CLS' way of celebrating them, their diversity, and their identities. 
"The best way to take care of the future is to take care of the present moment." ― Thích Nhất Hạnh
Connect with Elicia on LinkedIn
---
Oriol Zales
June 21, 2022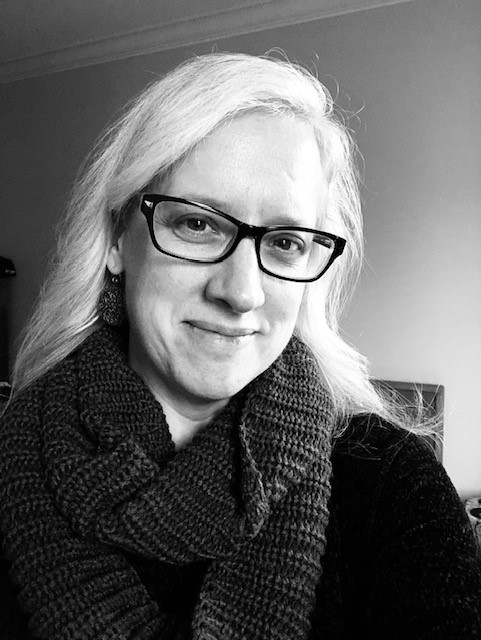 Oriol Zales supports the Academic Affairs team in the SOM Dean's Office, which provides counsel to the Dean, Department Chairs, Faculty, and Staff on academic matters related to faculty personnel, policies, procedures, and faculty misconduct. Her responsibilities include daily operations such as calendaring, routing various requests for review/approval, coordinating/processing some faculty awards (e.g. Faculty Travel Awards, Irene Perstein Award, AAMC seminar registration sponsorship), managing and coordinating the annual awards and reception for the Gold Headed Cane Society to honor students and faculty inductees, scheduling Building Community Through Professional Development seminars for SOM Chairs/ORU Directors, along with other office management tasks. She has been in her current role for 4 of her 5.5 years at UCSF.
Since becoming an AMP member in 2019, Oriol has enjoyed attending many of AMP's virtual events such as the Leadership Series, Bingo, and Trivia nights. 
Aside from AMP, she is learning a lot about anti-oppression work and connecting with others via UCSF's DICP Alumni network as well as public speaking via UC Oracles Toastmasters. Outside of work, she enjoys walks in Golden Gate Park, spending time with her partner and her dog, watching various competition shows (e.g. RuPaul's Drag Race, Top Chef, Survivor, So You Think You Can Dance), dancing (belly/cumbia/merengue/salsa), and cultivating a mindfulness meditation practice.
"I've learned that people will forget what you said, people will forget what you did, but people will never forget how you made them feel." ~ Maya Angelou
Connect with Oriol on LinkedIn
---
Stuart Gaffney
January 6, 2022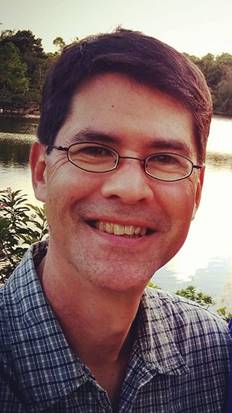 Stuart Gaffney is the Science Coordinator at the UCSF Center for AIDS Prevention Studies (CAPS) and Program Coordinator at the new UCSF PRISE Center (Partnerships for Research in Implementation Science for Equity). He has been with UCSF almost 21 years. He oversees many day-to-day operations at CAPS, and built on his years working for the Implementation Science Training Program to help launch the new PRISE Center. 
Since becoming an AMP member in 2019, Stuart has enthusiastically joined as many AMP events as his schedule allows. Through AMP, Stuart feels he's able to remain vitally connected to the campus community even while working from home. 
In his spare time, Stuart and his husband John are active in many social justice causes, including international education around marriage equality and LGBTQ rights. They were one of the plaintiff couples in the case that brought marriage equality to California in 2008. Stuart received the UCSF Chancellor's Award for Gay, Lesbian, Bisexual, and/or Transgender Leadership in 2009. More recently, Stuart and John have partnered with Tokyo Gakugei University to bring their outreach to university students in Japan.
"In the midst of winter, I found there was, within me, an invincible summer. And that makes me happy. For it says that no matter how hard the world pushes against me, within me, there's something stronger – something better, pushing right back." ~Albert Camus
Connect with Stuart on LinkedIn
---
Lia Banie
September 13, 2021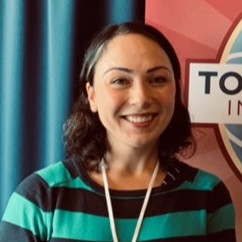 Lia Banie is a Staff Research Associate IV in the Department of Urology. She works as a manager and technician in the lab of Tom Lue and Guiting Lin. Their lab works to create regenerative therapies to treat urologic issues, including stress urinary incontinence, pelvic floor disorder and erectile dysfunction. She has also performed anatomical research in order to allow for better surgical outcomes for Gender Affirmation (Sex Resassignment) surgery. She manages the day-to-day operations in the molecular biology lab, while performing experiments and training researchers to perform in vivo surgical procedures. Lia has worked at UCSF for almost 17 years, and she has coordinated numerous laboratory moves (from Mount Zion to UC Hall to Health Sciences West) during that time. She has been a part of AMP for one year and greatly appreciated the input she received during the Marketing You Series. In addition, she is a long-time member of UC Oracles Toastmasters and thoroughly enjoys meeting UCSF faculty, staff and students from all across the University. 
"Do or do not. There is no try." Yoda
---
Alvin Ozawa
April 28, 2021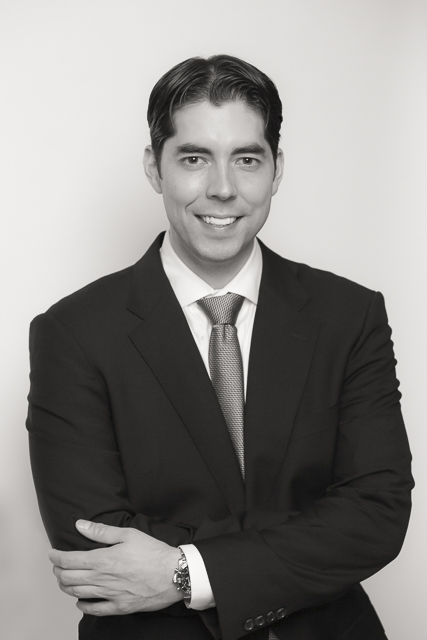 Alvin Ozawa is an Operations Supervisor for the UCSF Medical Center support services help desk. He is responsible for maintaining and improving the help desk operations. Alvin has been with UCSF since 2007 and has been an AMP member since 2018. He became a member around the same time as joining the AMP mentorship program, which he describes was "wonderful."
In addition to participating in the mentorship program, Alvin has enjoyed attending AMP talks to listen to advice from leaders in the organization. Currently, Alvin is a volunteer for the Diversity Equity and Inclusion Committee at the Benioff Children's Hospital. He is specifically helping underrepresented workers to get into management positions at UCSF.
His favorite quote is "You never lose by loving, you lose by holding back," by Barbara De Angelis.
Connect with Alvin on LinkedIn
---
Clarice Estrada
February 8, 2021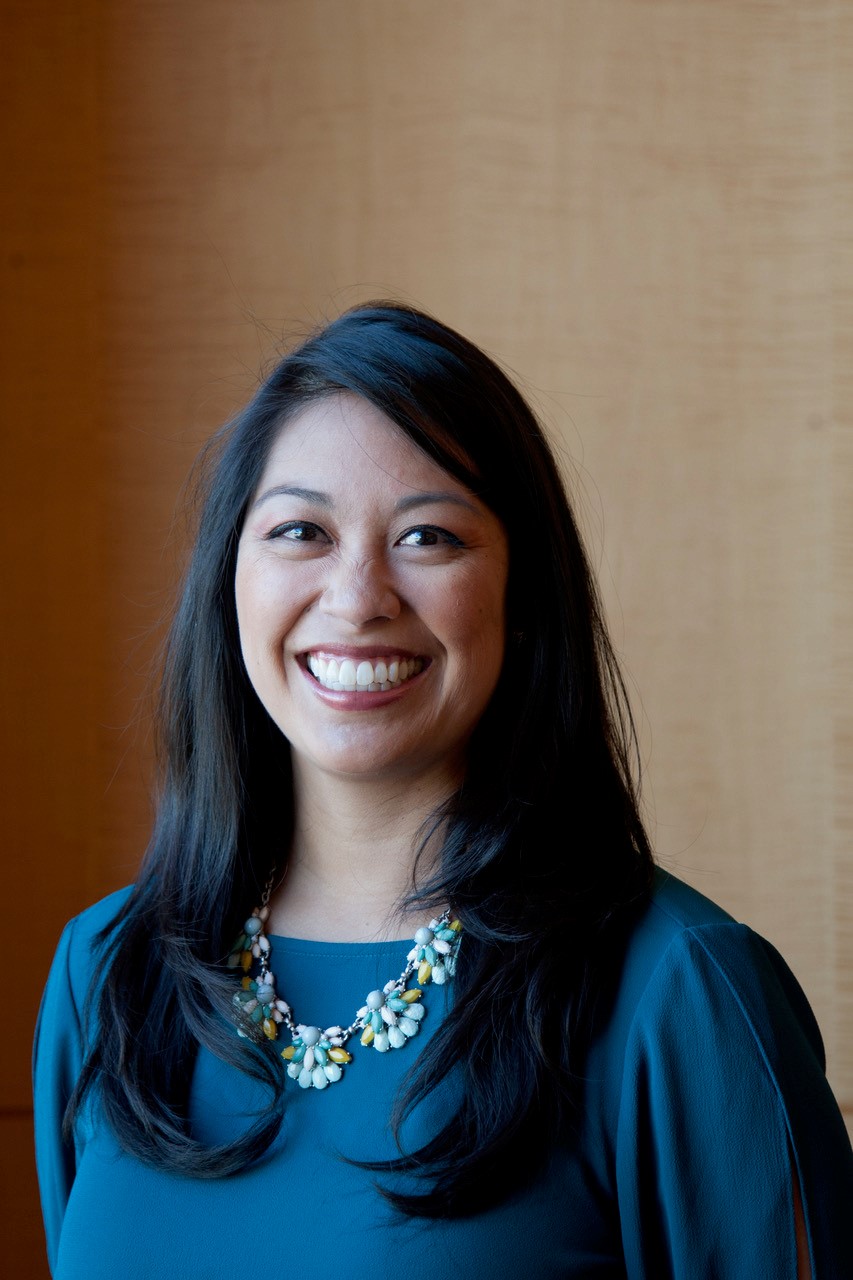 Meet Clarice Estrada, the new Executive Director in the Executive Vice Chancellor & Provost (EVCP)'s Finance and Administration unit. She will manage and lead the administrative and financial services and operations of the EVCP, Chancellor's Office and Vice Chancellor of Diversity and Outreach organizations. These services include finance, HR, IT, facilities, and indirectly, student services.
Clarice has worked at UCSF for almost 19 years and has been an AMP member the entire time! She loves AMP and when it comes to her favorite AMP events, she says, "I've attended pretty much all of them! I especially enjoy the Leadership Series and the intimate venue to provides for us to hear about the various career paths our amazing leaders have taken."
When asked about her favorite quote, she thinks of this one from Billy Cox – "The two things in life you are in total control over are your attitude and your effort."
Connect with Clarice on LinkedIn
---
Kathleen Yumul
October 16, 2020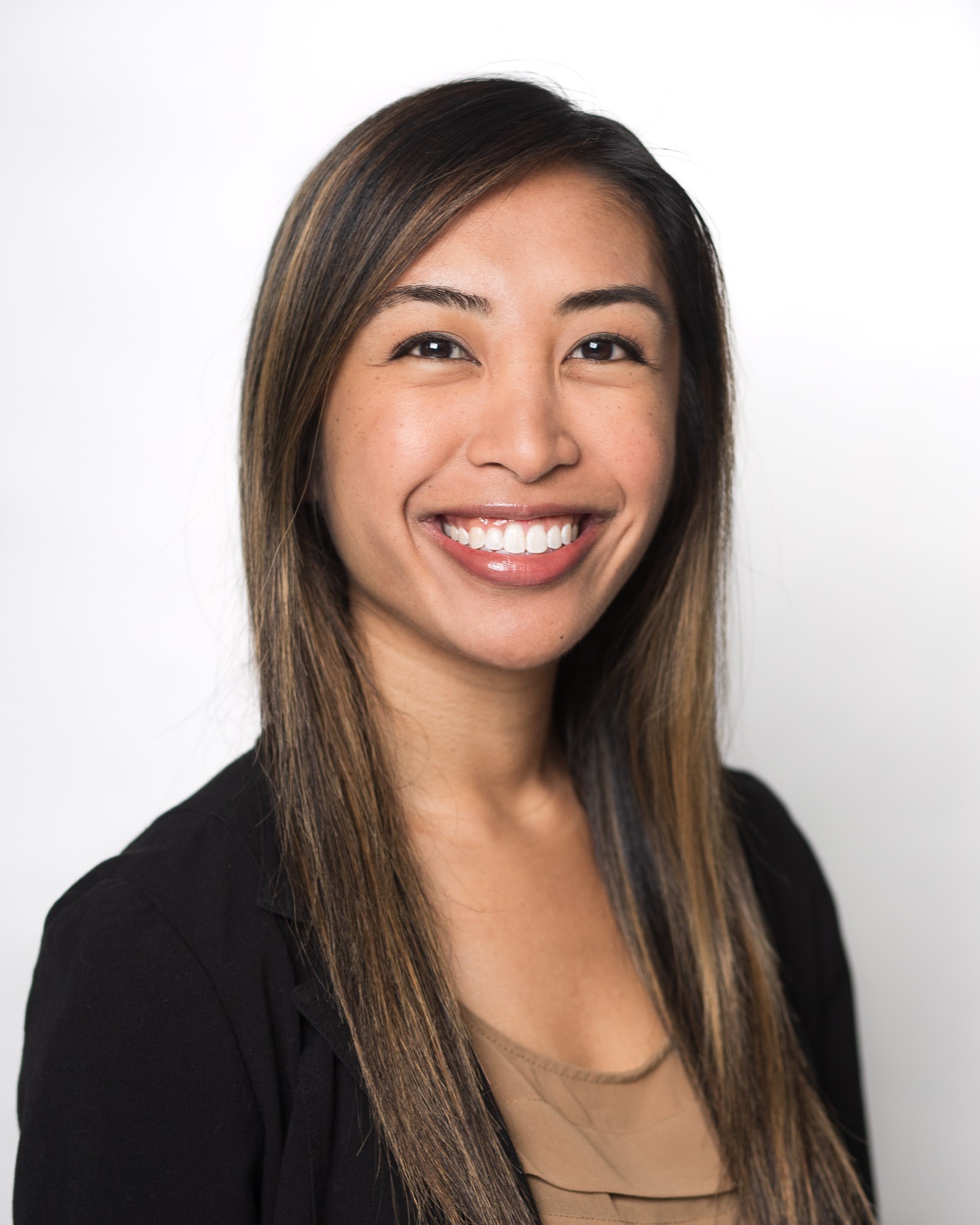 Meet Kathleen Yumul, a Wellness Coordinator at UCSF. She manages the wellness programs and initiatives for our UCSF community. Some of these include our UC Walks Day, Step It Up online physical activity Challenge, and Diabetes Prevention Program (DPP). She is especially loves that her role "allows her to interact with a wide variety of folks in various roles and departments across Health and Campus".  
Kathleen is a part of the mentee cohort for the Administrative Management Professionals (AMP) mentorship program. Clarice Estrada, Chief Administrative Officer of the Cardiovascular Research Institute and Division Manager of Pulmonary, Critical Care, Allergy and Sleep Medicine and Lung Biology Center serves as her mentor. 
Kathleen has this to say about her mentor: "Clarice has been instrumental in teaching her about navigating the vastness of the UCSF enterprise, providing insight on projects I am working on, and strategizing on how to grow my career and become a more effective leader. It is so great to have someone further along in their career to help guide me and navigate UCSF. What I appreciate most about Clarice is the honesty and candidness she brings to our conversations which allows me to feel comfortable asking her any questions I have".  
We are proud to highlight some of the great work she has put together in response to COVID: tiny.ucsf.edu/wellnessresources 
Wellness Webinars: Step It Up physical activity and walking challenge 
Connect with Kathleen on Linkedin
---
Angela Shoga
August 14, 2020
Read the story that inspired the AMP Membership Spotlight. Angela is now an AMP Steering Committee member!