View recording Passcode: 17A+2L*5s?
About this Event
The AMP Leadership Series is an opportunity to get to know senior management from the UC community on a more personal level. There will be a presentation and time for Q&A. This event is open to AMP members. 
About Our Speaker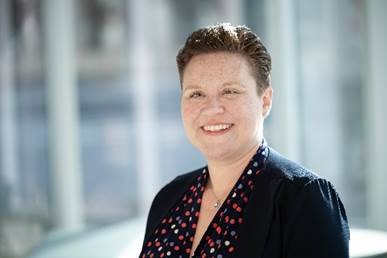 Wendy Tobias is the Chief Accessibility and Inclusion Officer at UCSF — an inaugural role for both UCSF and the entire UC system. Before joining UCSF, Tobias served as Director of the Disability Programs and Resource Center at San Francisco State University, where she oversaw student and employee accommodations, ensuring that all aspects of campus life — learning, working, and living — are universally accessible. She also worked for the California Department of Rehabilitation, helping people develop plans for gaining and maintaining employment.
In her role at UCSF, Tobias develops and administers policies and practices to assure compliance with the Americans with Disabilities (ADA) Act and other federal and state laws and regulations pertaining to access and accommodations of persons with disabilities. Tobias works to identify and address barriers, design solutions, build awareness, a generally make UCSF a desirable employer and destination for persons with disabilities. Tobias is a Licensed Professional Clinical Counselor and is certified in Rehabilitation Counseling. She is currently completing her EdD in Educational Leadership. 
See the registration link in your email inbox.